Been standing in a field for 5 days with glasto girl serving mushroom crumble and hash browns to workers at Bestival on IOW…didn't manage to escape from the site and make time to see the lovely Lyndsay Taylor,..but hoping to pop over to see her soon.  Variety is the fabulous spice of life…the people who work there are amazing.
My lucky scarf came to the rescue and managed to get us in and out of the festival with ease which was nigh on impossible,,,,don't ask……the magic of textiles.  I'll happily fill in the details to anyone  who visits me at the Embroiderers Guild Stand at Ally Pally in 3 weeks time! and wants to know…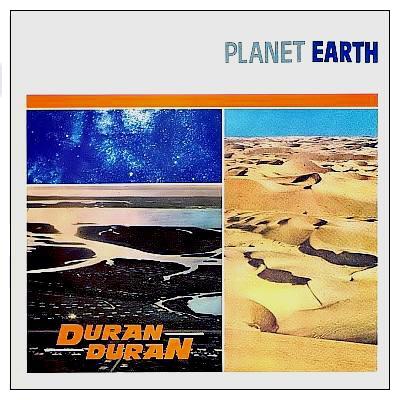 Saw and heard Duran Duran (white jeans are not a good look for men especially in their 50's  oh dear Simon I was disappointed!)), Chemical Brothers and fka twiggs   (going to start calling myself fka dowdeswell!!)  only joking…)
Watched some fabulous animation in a teeny cinema and didn't make a tie die t-shirt in the slow motion field.
Charoenchai mulletproof.com I think was the animation reference but cant seem to track it  down now..note to self..take notes..it was a great story!!..really fun…
Also  listened to a talk on feminism which was good in parts but included the thought that providing creches when women work will re address the gender imbalance, I'm more for making the father look after the sprogs myself, why don't men require creches..is it just women's work to look after the babies????… but what do I know. Isn't it more about choice? And giving more choice? (lots of great women referenced and Half of a Yellow Sun by Nigerian author Chimamanda Ngozi which I want to read.. ..which in turn reminded me of the Yellow Wallpaper which is a great book too..serendipity?) Talking of which my children have nearly forgotten what I look like!  I actually picked my son up from school today and he asked his dad to come too as he wasn't convinced that I would remember!!   I made a cake with him after I picked him up okay okay..great mummy!!!i
Came back to land of living to teach about digestion to 8 year olds… appearing in an art work coming your way soon….they love that I keep saying pooh, anus and colon…funny that….
Reminded me of this.by Chris Labrooy…………
Did my first talk on my work this week  for the wonderful ladies and one man.. of the fabulous Liss in StitcheS ..they got me started HOPE YOU'RE READING. 
Went really well.  I do like talking!  If anyone else wants me to talk..I am ready!!!! I did change the title at 3am that morning to a more appropriate one so made the publicity  wrong..sorry… but hey…….'Becoming Me Again' far more fitting…because I truly believe we all need to be me again ..with whatever it takes…art and stitch floats my boat…what floats yours????  We lose ourselves under the weight of so many labels it's good to be yourself again….ANYWAY I DIGRESS…
Been keeping my feet up today trying to get my ankles back to normal after standing in fields but have been mad on the internet catching up with texts and trying to sort out all my stuff for Romsey..drop off in 12 days time as well as getting stuff ready for the knit and stitch…3 weeks and counting…just finished my artist statement for Romsey….what do you think..a bit too honest perhaps?
'Helen is a Hampshire based artist originally from the North East of England.She combines her passion for drawing and stitch with a compulsion to never throw anything away. Fortunately recycling is integral to her work . As well as an interest in drawing and creating machine embroidered images she is fascinated by stitch in general and the emotion and energy produced when people come together to do so.  Helen is currently about to exhibit at Romsey Abbey and still needs to  finish the sodding work. Her piece is called the abbesses' new clothes. She is going to be extremely busy over the next few days.  Helen blogs about her non-progress at http://www.helensill.com'
A bit too honest perhaps? Hmmm?.. Its actually called the' Abbesses' Dowry' and will be three boxes –  I've only finished two at the mo tho so getting busy over the weekend! .better stop blogging!! I'm also showing  My Past in the Present' because  I think it has 'cathedralesque' qualities…Romsey just seemed to suit it….I am really tempted to dye it all red..but don't think I am brave enough…maybe I need expert advice..Caroline????
Oh! Going to PV tomorrow to see Ai Wei Wei v. excited.  Only problem is I haven't got a babysitter so bringing the kids…should be interesting…will the trees look the same after my children have been in the vicinity?…..watch this space…(wonder if there's a creche!!)
P.S, I hate you Sarah your work looks amazing!!!
P.P.S. Have you thought of a title yet?
P.P.P.S.   Also been listening to TED talk by Martha Mosse  'the slut, the spinster and the perfect woman'…nothing new here (what is?) but succinctly put..wish I had her confident  delivery…
Following images come from an exhibition called passion for freedom in 2013..the first image is Martha's work couldn't work out who the other artist's were but loved the images…website is..http://www.passionforfreedom.co.uk/2013-exhibition/    see if you are more lucky!
…